Info and training materials
Contents and Rules of Crowd Innovation for Companies Pilot Action
Contents and Rules of Crowd Innovation for Companies Pilot Action
Categories
Terms & conditions
Pilot Action (PA) Crowd Innovation for Companies
From July-August 2020, the SYNERGY Project team is carrying out the Online Pilot Action "Crowd Innovation for Companies" on the Synergic Crowd Innovation Platform (SCIP). This pilot action connects companies with a project idea that requires technical solutions with suitable problem solvers from the online crowd who present matching technical solutions from the key project areas of Additive Manufacturing and 3D-Printing, Micro- and Nanotechnologies and Industry 4.0.
Challenge
Crowd innovation is considered as a revolutionary process for research and innovation projects' development. By matching innovative ideas – from Industry 4.0, Additive Manufacturing and Micro- and Nanotechnologies - with specific technical competences, the SYNERGY platform has created an opportunity for research teams to receive direct support from other interested researchers in a quick and simple way. Discover how the platform works!
What we Offer
This pilot action offers an easy and fast way to find a suitable solution for your project idea among the different co-workers from our problem solver network on the platform. Find the perfect co-worker for your project and increase the awareness for our project idea and your chances of success! This action offers the best conditions for the development of long-term collaborations. The winner(s) of the online action will be awarded a prize from the corresponding challenge givers.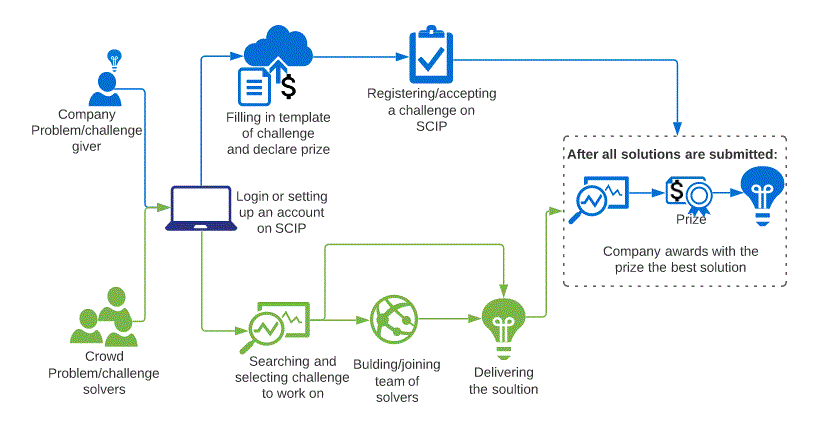 Figure 1 Process of SYNERGY Pilot Action on Crowd Innovation for Companies
Target Groups
Challenge Giver
If you are a representative of a company, for example, an SME or a large enterprise, as well as of a business support organisation, the SYNERGY platform offers you as a challenge giver the opportunity to present your challenge and find technical support for a solution from July 1st through August 31st 2020.
Solution Provider
If you are a representative of a higher education and research institution, a business support organisation or a member from the general public, explore as a solution provider the projects and challenges on the platform and contribute with your expertise. Present your solution and you could be selected and awarded as the winner by the challenge giver.
Award for the Winners
The challenge giver selects the best solutions and awards the winner with the previously agreed prize that could be promotional gifts, vouchers, laboratory visits, and many others.
More Information
Find more information on the SYNERGY website or contact us via e-mail in case of any questions synergy@pwr.edu.pl.